Detailed explanation of WEEE registration process in Germany
As we all know, Germany is a country with very strict requirements on environmental protection, and the electronic recovery law plays a very important role in soil pollution and groundwater protection. All German local electronic product manufacturers have required registration since 2005. With the continuous improvement of Amazon's strategic position in global commerce, overseas electronic equipment poured into the German market through Amazon. On April 24, 2016, the German Ministry of Environment announced a law only for e-commerce. Amazon is obliged to register the recycling of overseas electronic devices sold on the Amazon platform. Before WEEE registers the recycling code of electronic devices, Amazon will order businesses to stop selling.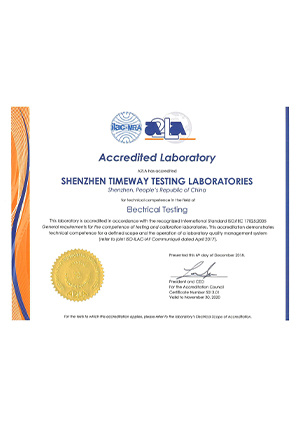 1. What is German WEEE certification?
WEEE: waste electrical and electronic equipment (WEEE) is a command to recycle discarded electronic equipment. In order to properly deal with these huge quantities of electronic and electrical wastes and recover valuable resources, the EU passed two directives that have a significant impact on electronic and electrical equipment products in 2002: the EU Recycling Directive (WEEE) and the RoHS Directive (EU Environmental Directive).
In 2016, the German Ministry of Environment issued a law on e-commerce, informing Amazon to register to recycle electronic devices from overseas electronic enterprises sold on the platform. Before receiving the WEEE electronic device recycling code, Amazon had to order businesses to stop selling electronic devices.
2. Which products need WEEE certification?
Taking Germany as an example, WEEE registration is mainly for one category of products. According to official data, the WEEE Directive is applicable to 10 kinds of electronic products, namely large household appliances. Small household appliances IT and communication equipment Household appliances consumption; Electronic and electrical tools for lighting equipment (except for large fixed industrial tools); Toys, leisure and sports equipment; Medical equipment testing and control equipment; vending machine.
3. Which countries need WEEE registration certification?
Germany, Britain, France, Italy, Spain, Sweden, the Netherlands, Denmark, Portugal, Poland, Belgium, Finland, Luxembourg, Austria, Ireland, etc.
4. Must WEEE registration be done?
At present, Amazon implements a policy of forced closure for companies selling cross-border e-commerce. If they do not register WEEE registration number, they will force products off the shelves. In all European countries, Germany has strict requirements for environmental protection, so German WEEE should do it!
Result of not registering WEEE:
On the premise that the merchant is popular, the competitor pays attention to that if the competitor buys the product of the merchant and the product does not have a garbage can printed with diagonal lines, or the product is not recycled after registration in Germany, the competitor will send a letter to the German lawyer to Amazon, requesting to stop the sales of the company's products, and apply for court procedures to destroy all the company's products in Amazon. At this time, the merchant not only lost all the inventory, but also paid for the lawyer's letter and product destruction, which may mean that the company was basically driven out of the German market.
5. Purpose of German WEEE certification
Users' e-waste should be classified and recycled (to protect the environment and reduce waste dumping in developing countries).
6. Products to be recycled
Related products based on electricity.
7. Which appliances need to register for WEEE, and how are they classified?
(1) Refrigerator, air conditioner, dehumidifier and other refrigeration and heating equipment
(2) , screen or equipment television, advertising screen, medical devices, etc. with a screen larger than 100 square centimeters.
(3) Lighting equipment; For example: lamp, LED lamp, etc
(4) Large electronic and electrical equipment; For example: sports equipment, communication equipment
(5) Small electronic and electrical equipment; For example: LED flashlight, LED light bar, wake-up lamp, makeup mirror, camera, electronic alarm clock, electronic toys, adapter, kitchen electronic name, UAV, pet electronics, Thai voltage device, wireless charger, travel charger, data cable, balance car.
(6) Small communication equipment; For example: mobile phone, navigator
(7) , enterprises and all enterprises providing or selling electronic products in Germany (including Amazon, eBay) and other cross-border sellers.
Recommended News